Universal planing machines for planing and trueing on two and four sides.
---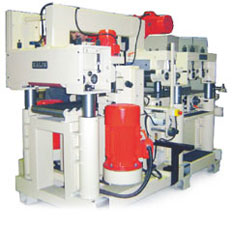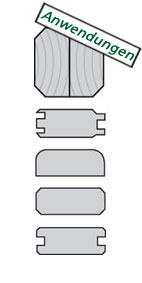 Planer width
Planer thickness
including top counter bearing
Cutting diameter of the
plane waves shaft and plane heads
Feed rates
Diameters of the six lifting columns
Chip removal (Standard)



Diameter of the vertical spindle
The power of
the engine depends on
the requirements

up to450 mm
210 / 250 mm
310 mm

140 mm / 160 mm
up to 36 m/min
110 mm
bottom 12 mm
top 16 mm
right 20 mm
left 20 mm
60 mm (50 mm)
5.5 - 30 kW

---
It goes without saying, that these machines are perfectly capable of processing wet as well as dry wood. Is is exactly this aspect which makes these machines stand out. This method ensures perfectly smooth processing without any interruptions to guarantee the highest possible finish. This is what result from decades of experiences and the know-how gained through it.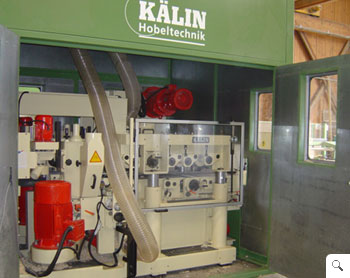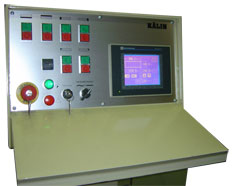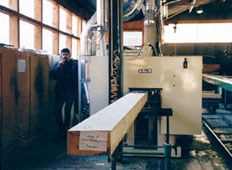 ---
Related links: